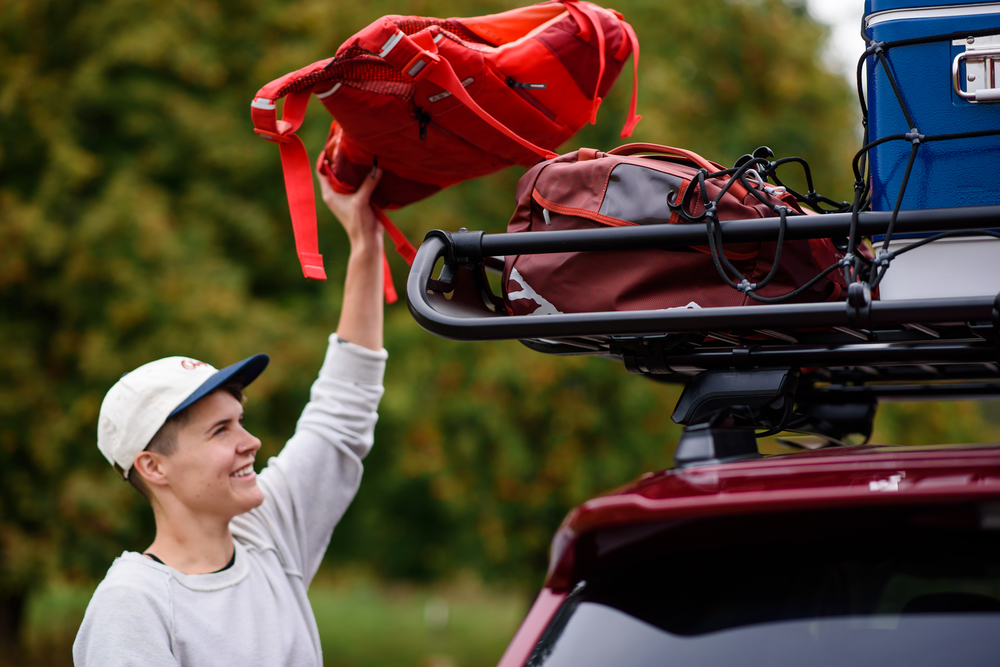 Roof racks & Cargo solutions
You're an active family or individual who's either out on a bike trail, a ski hill, or in the water every chance you get. Whatever your passion, we have a roof rack that will help you get your sports equipment items to your destination with ease.
There are a few different types of roof racks that you can choose from. If load bars, fit kits, or towers are not in your vocabulary, we guide you through the process of what you need, how to install it, and then answer any questions you have.
We start off by looking at the model and make of your car or truck (yes, we carry roof racks for your truck) to gauge your requirements. With many truck owners in Calgary, Alberta, it's often music to their ears to hear they can bring extra items on their journey.
Let's get started
The below criteria are what we look at first to determine what you need. A customer will often get asked what they have on their roof at the outset to find the best fit.
You have a factory roof rack system.
You have factory crossbars.
You have a naked roof, i.e. nothing on the roof.
We can fit a roof rack system to any vehicle and almost all our racks and accessories are in stock at our two convenient locations. If you need a part that we don't have in our inventory, we'll have it for you the next day.
Options for every need
While we offer a myriad of roof rack systems, one popular choice is a rack that has aerodynamic crossbars to reduce wind noise. And, they look great on your car too!
No one gets left behind. We install roof rack on your truck topper, on your trailer and for sports car enthusiasts, we can order a custom fit. Whatever your vehicle preference, we have a roof rack system to match.
Don't forget attachments and accessories. Plan out what items you'll likely carry most on your roof rack. Whether it's a canoe, a SUP, or a bike, we have the attachments that work with your specific rack. Go ahead and put your ski box, ladder rack, kayak, almost anything up on your roof rack. It's easy to take on and off, so the possibilities are endless.
Thule & Yakima Roof Racks

Thule & Yakima are two of our most popular brands of roof racks. Their rack features turn your leisure time into an enjoyable experience on the road. No hassles! This ease equals to more time enjoying what you love.
Roof Rack Features
A variety of styles to suit your needs
Adjustments for a variety of applications
Manufactured from tough, high-quality materials
Over 25 years of combined staff experience
Our employees have over 25 years of experience. That experience morphs into knowledge and helps us serve even the pickiest customers. We're here to help you select the best roof rack systems, accessories, and attachments for your needs, however unique they are.
Visit one of our shops today and we'll help you chose a rack, install it, and show you how to take it on and off. We like to go above and beyond in our service to you.
Get the Best Deals on Trailer Hitches and More, Straight to Your Inbox!