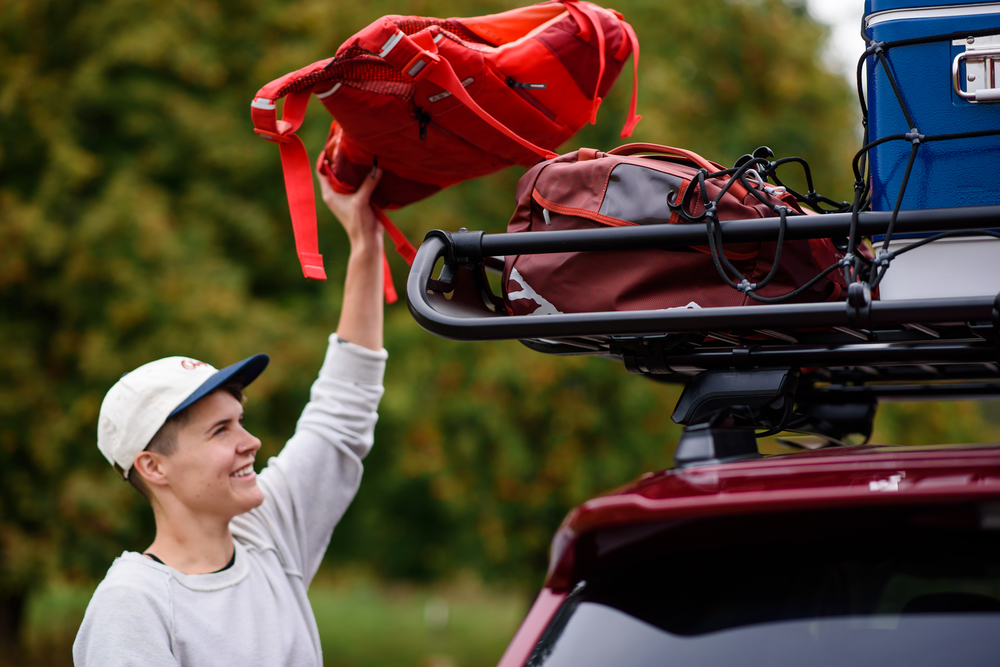 Racks and Cargo Management
From roof racks to cargo management systems, the Calgary Hitch Shop is ready to meet your travelling needs. Whether you're transporting your bicycle to rugged trails, your kayak to raging whitewater or you just want some extra luggage space, we have just what you need. Let us get you on the road to recreation with quality brands like Blue Ox®, Swagman, Thule, and Yakima®.
Our team at the Calgary Hitch Shop wants to ensure that we find the best cargo management products for you, your vehicle, and your travel needs. Our experts are well versed in consulting on the most suitable products for a variety of jobs.
What kind of roof rack do I need?
When determining what kind of rack or cargo accessory you need we always suggest starting with determining what items you will be carrying; this may seem straightforward, however, it can be easy to overlook important details. When it comes to cargo management it is important to find balance and not opt for an accessory that is too big or too small. Luggage and smaller sports items are often best stored in a cargo box whereas bigger sports items such as a bike or kayak will need a specific rack to transport it safely.
Roof rack solutions based on your vehicle's roof weight capacity
Another important element to consider when shopping for cargo storage for your vehicle is the weight capacity of the roof of your vehicle. If your cargo weighs too much it can cause irreversible damage to the roof of your vehicle. Usually, the bars and crossbars of a roof rack can be adjusted to properly distribute the weight on the roof so that too much pressure is not put on one area; however, it is important to know that load-carrying capacity of your vehicle before you begin shopping for your rack or other cargo accessories. The roof rack and load carrying capacity for your vehicle can easily be found online or in your vehicle owner manual.
Lastly, we encourage customers to calculate and guestimate the load they anticipate to be carrying when the vehicle is "fully loaded". All vehicles come with maximum weight capacity, so while it may seem like the best idea to opt for the largest cargo box it could actually have the opposite effect and negatively impact the efficiency of your vehicle. It is integral to your safety and the productivity of your vehicle to note overload it with too much cargo.
Contact us today to learn more about our wide selection of racks and other cargo accessories!
Get the Best Deals on Trailer Hitches and More, Straight to Your Inbox!