The Toughest Gooseneck Hitches and Accessories at the Lowest Prices
We have a large inventory of gooseneck hitches by popular manufacturers like Draw-Tite, B&W, Hidden Hitch, Reese, and Curt. Install a Remove-a-Ball, fold-down, or Hide-a-Goose hitch in the bed of your truck and retain full use of the bed when not towing. Or, maximize your hauling versatility with a rail-mounted gooseneck hitch and switch easily between gooseneck and fifth-wheel towing.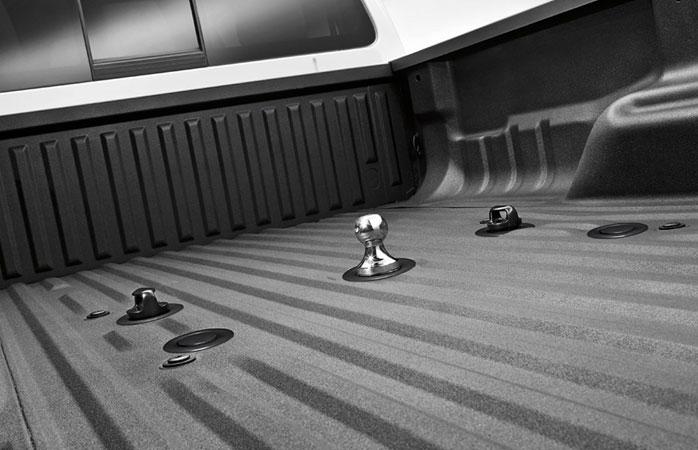 A type of heavy-duty hitch that can mount to the bed of your pickup truck. Fitted with a ball to engage the coupling mechanism of a gooseneck trailer;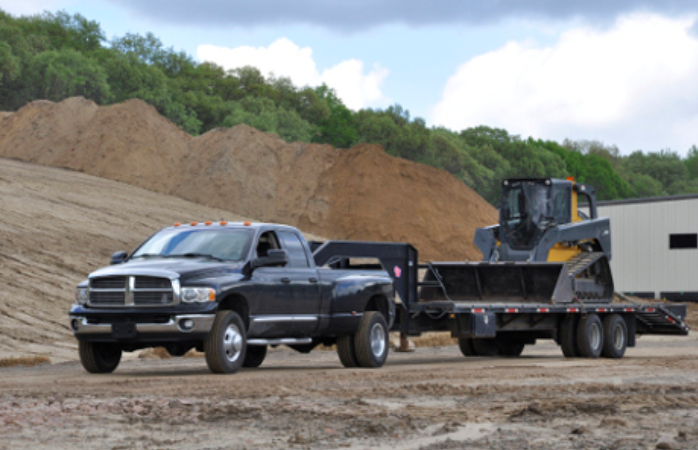 Uses an installation kit to attach to the frame of the truck above and forward of the rearmost axle;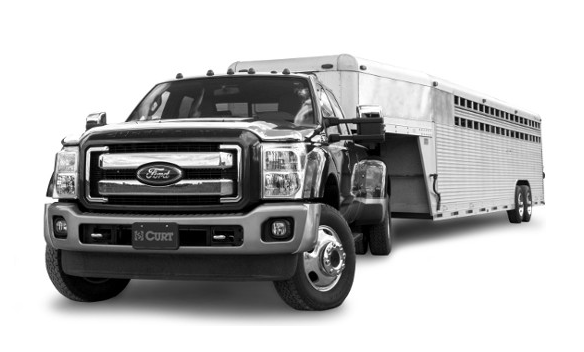 Typically able to tow extremely heavy loads up to 30,000 lbs.; this may be an over-bed or under-bed in design;
A gooseneck is comparable to a ball mount hitch but instead of being installed on the rear of a vehicle, it is installed into the bed of a truck. Because the hitch is mounted directly into the bed of a truck the weight of the tow load becomes centred overtop the truck, making the vehicle more capable of carrying a heavy load and more efficient. Additionally, the ball-like structure of the hitch provides the vehicle more flexibility when towing.
Often a gooseneck hitch can get mistaken or confused with a fifth-wheel hitch; however, these are two completely different forms of hitches, even though they perform similar tasks. A gooseneck hitch is a ball hitch located in the bed of a pickup, whereas a fifth wheel hitch is a hinged plate located in the bed of a pickup. One of the benefits of installing a gooseneck is it can be adapted into a fifth wheel hitch with a gooseneck to the fifth wheel adapter plate. So, if you are seeking a hitch that can perform a multitude of jobs, the versatility of the hitch can be very appealing. Lastly, we see many customers opting for the gooseneck because of its lightweight structure, making it ideal for relatively easy removability in comparison to its fifth wheel counterpart. A gooseneck hitch can easily be removed from a vehicle by one person whereas a fifth wheel hitch would require at least two if not more people to uninstall/reinstall.
Gooseneck Hitches Gallery
Frequently Asked Questions
Get the Best Deals on Trailer Hitches and More, Straight to Your Inbox!