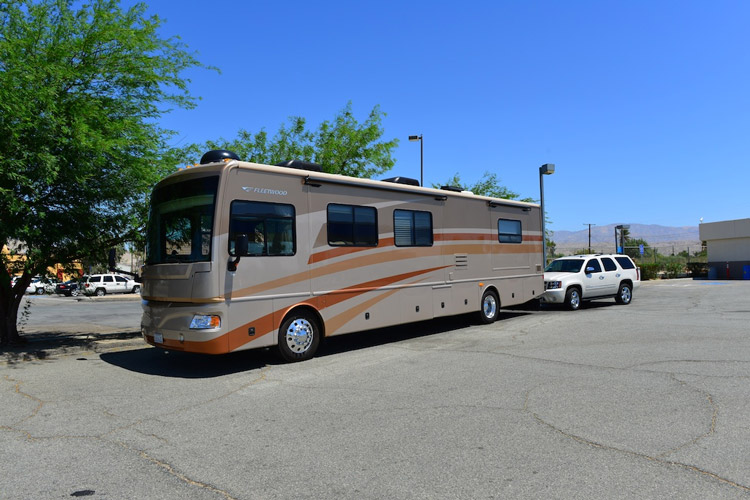 Your source for RV Towing / Flat Towing Solutions
The tow bar assembly transports vehicles — standard or automatic transmission — with all four wheels touching the ground. In general, tow bars are the easiest to use and the least expensive of the towing systems. Most tow bars are rated in classes from 5000 pounds to 10,000 pounds, sufficient to handle most any towed vehicle.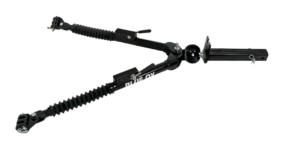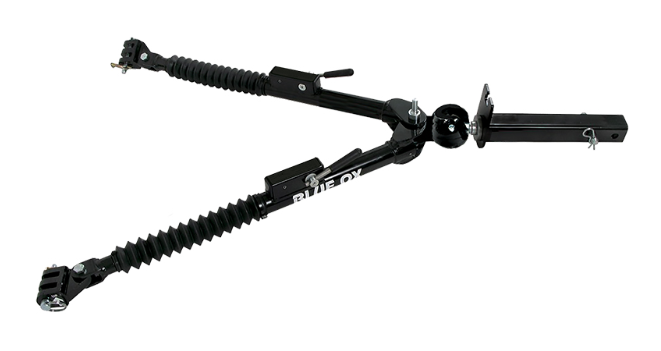 The system usually consists of two elements: the tow bar (or wishbone portion) and the base plate, which attaches to the chassis of the towed vehicle. The base plate is custom-made for a particular vehicle and provides a safe point of attachment for the tow bar.
Many manufacturers offer motorhome-mounted tow bars that remain attached to the motorhome and connect to the towed vehicle only when the car is being pulled. This type offers the the advantage of a built-in storage location and a cleaner-looking towed vehicle. Folding models that can be flipped and stowed horizontally or vertically on the base plate of the towed vehicle are also available.
Get the Best Deals on Trailer Hitches and More, Straight to Your Inbox!