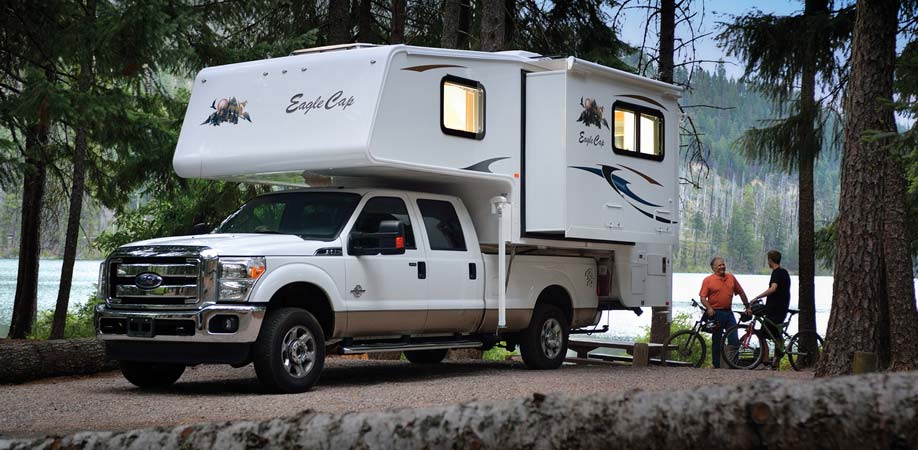 Camper Tie Downs at The Hitch Shop
We supply and install Camper Tie Downs from manufacturers such as Torklift and Billis and can custom fabricate unusual applications. We can also install camper wiring and supply chains and turnbuckles.
What is a camper tie-down?
A camper tie-down is an accessory that is installed under your truck to add additional security to your truck camper. In Alberta, if you have a trailer mounted to the bed of your truck you are legally obligated to secure the trailer with camper tie-downs. This accessory offers supplementary attachment points from your camper to your truck to ensure that your camper stays secure while you are out on the road. They will offer extra attachment points at the front and back of your truck bed, preventing slippage that can result in damage to the camper, truck, or both. The camper tie downs add force to the box, cinching the weight of the trailer into the box.
Every single camper tie-down is vehicle specific as there are different part numbers for different vehicle types and makes. In order to determine what kind of product is best suited for your vehicle, it is best to talk to one of our experts. Our team wants to ensure that you get the right camper tie-down for your vehicle.
Benefits of the proper camper tie down:
· More safe and stable vehicle handling
· More balanced weight distribution over the frame of the whole truck
· Prevents rusting and damage to the truck bed
· Can be custom fit to almost any truck make or model to ensure safety
Turnbuckles
A turnbuckle is an additional accessory that is used to connect your truck, camper and tie-down system. This system is also unique to your camper because it is designed to support various different camper systems. Torklift, one of our main suppliers suggests using a spring-loaded turn buck on each of the four points of the camper. These spring-loaded systems will work as a shock absorber protecting your vehicle and the camper when navigating uneven roads.
At Calgary Hitch Shop, our most popular turnbuckle is the "original FastGun turnbuckle". This turnbuckle system is the number one quick-disconnect system sold internationally. The benefit of this turnbuckle is it can connect and disconnect from the system in a matter of seconds. Additionally, the tension indicators in the system offer the perfect tension for the camper while in use. The FastGun turnbuckles are stainless steel and come in packs of two.
Get the Best Deals on Trailer Hitches and More, Straight to Your Inbox!