Thule Bike Racks
– IN CALGARY –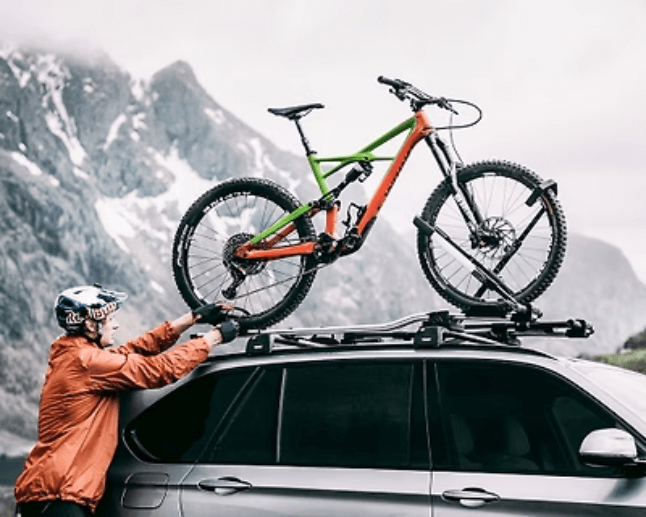 The most versatile and durable bike racks on the market.
Thule is an iconic name for bike racks – and for a good reason. When you choose Thule, you know you're getting a high-quality and stylish product that is easy to use. Combining function and minimal aesthetics, Thule bike racks are some of the most innovative and robust products on the market.
Working exclusively with vehicle manufacturers allows Thule to ensure bike racks fit on the latest vehicle models. The brand continues to improve their products with superior engineering and lightweight, aerodynamic designs.
FIND THE PERFECT BIKE RACK FOR YOUR VEHICLE
The right bike rack for your vehicle depends on a number of factors, including your particular vehicle, the number of bikes you intend to transport, and how often you plan on using your bike rack.
Hitch Bikes Racks
Award-winning designs, time-tested durability, and superior bike protection. A Thule hitch bike rack takes seconds to install onto your hitch and is easy to use. Ideal for heavy bikes and ebikes.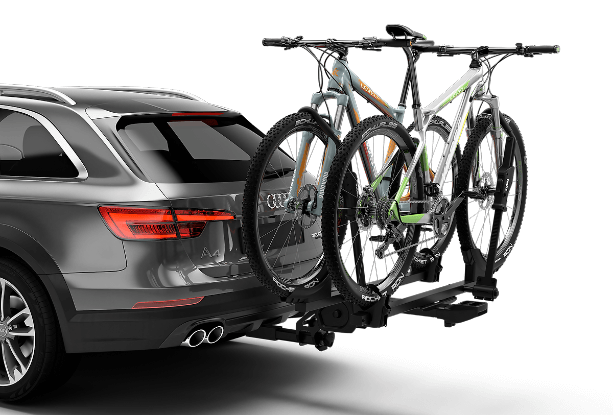 Trunk Bike Racks
Don't have a hitch or towbar? No problem, a Thule trunk bike rack loads your bike at the perfect height and protects your vehicle from damage. Choose from a variety of designs that fit your vehicle's trunk, including those with a spoiler.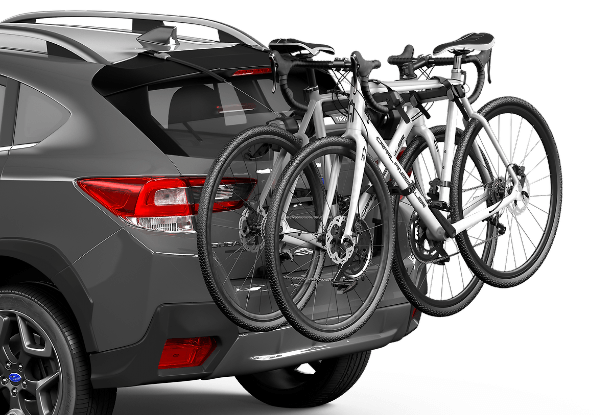 Roof Bikes Racks
A seamless roof bike rack designed to securely hold and safely transport your bike. Choose between a fork, frame or wheel-mounted bike rack that's fast and easy to mount and unmount when not in use.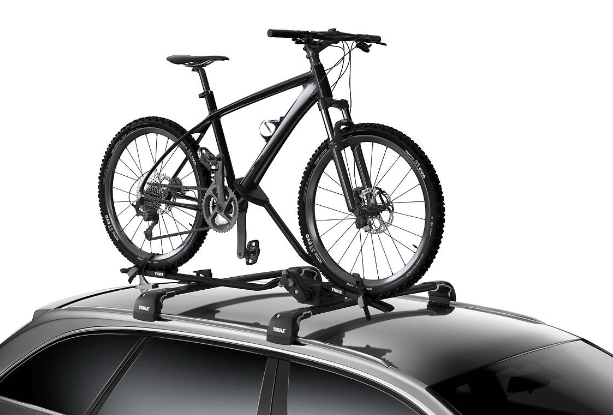 Trunk Bed Bike Racks
Simple and smart designs, a Thule truck bed bike rack offers a secure fit to conveniently load your bike and transport them safely. Choose from a variety of heavy-duty designs that require no bolting or drilling.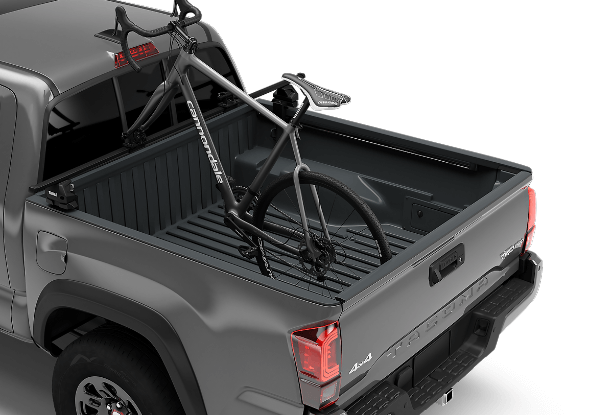 RV Bike Racks
Thule RV bike racks don't require drilling and are specifically designed to handle the strong forces that RV/travel trailers experience. Bikes are secured in place with the AcutTight torque limiter, protecting and safely transporting your bikes.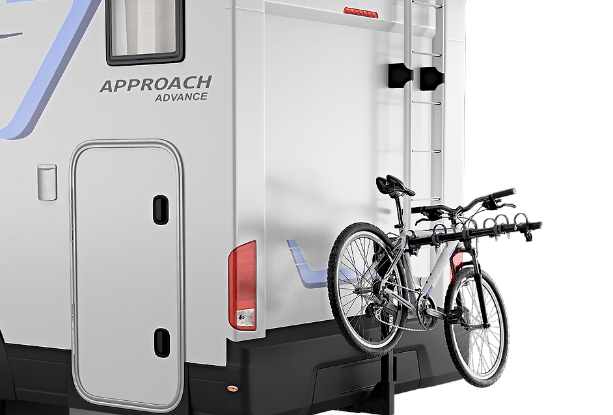 Bike Rack Accessories
Make the most of your Thule bike rack with accessories, including adapters, add-ons to transport more bikes, tire holders, wheel straps, receiver locks, cable locks, and more.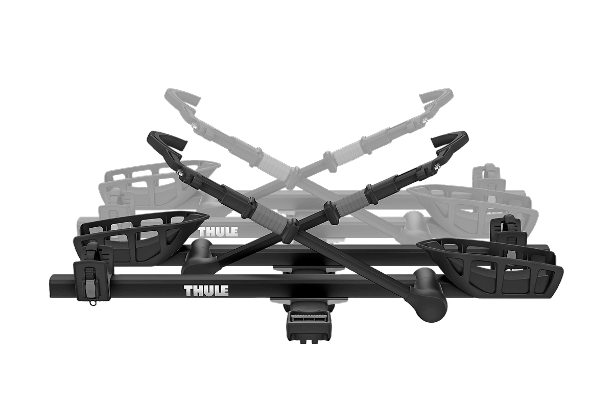 GET THE HELP OF AN EXPERT
At the Calgary Hitch Shop, we have everything you need to safely and securely transport your bikes.
Not sure what type of bike rack to purchase? Visit us at Calgary Hitch Shop, and our team can help you find the bike rack and accessories you need. As a locally-owned and family-operated business in Calgary, you can expect personalized service and honest recommendations. When you come to us, we take the time to show you how to install your new bike rack, safely mount and unmount bikes, and how to get the most out of your Thule product.
Choose the toughest bike rack and accessories at the lowest price at Calgary Hitch Shop!
Get the Best Deals on Trailer Hitches and More, Straight to Your Inbox!