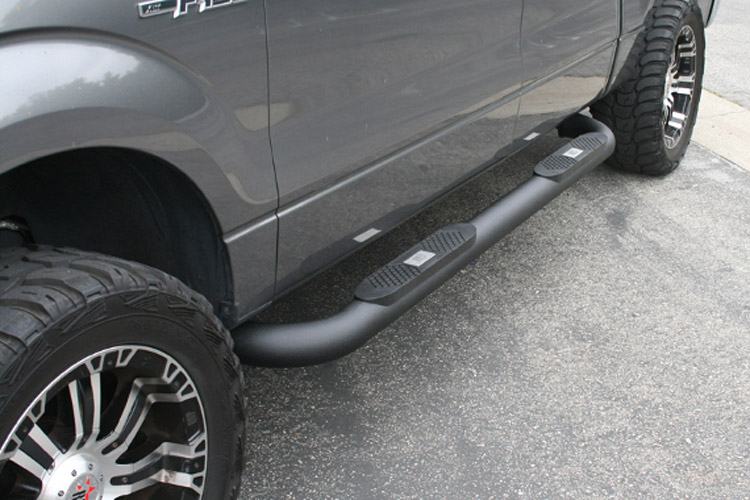 Let the Hitch Shop Enhance Your Truck and Your Safety
When you start and end your day turning the ignition of your truck, unreliable footing is not an option. You need step bars that can take a beating and provide comfortable footing, all while looking good mounted on your truck. ARIES side bars are sleek, strong and custom-fitted to be a highly functional extension of your ride. For each make and model, they are made vehicle-specific, providing a comfortable step and easier installation. They come with raised step pads, blended end caps for a finished look and are made in two finish options, including black powder coat carbon steel and polished stainless steel. All ARIES side bars are sold in pairs and come with carbon steel mounting brackets for a complete installation.
We'll Install
Our expert technicians will gladly install your accessories quickly. Call the Hitch Shop today and tell us what you need and we will be sure to help!
Get the Best Deals on Trailer Hitches and More, Straight to Your Inbox!